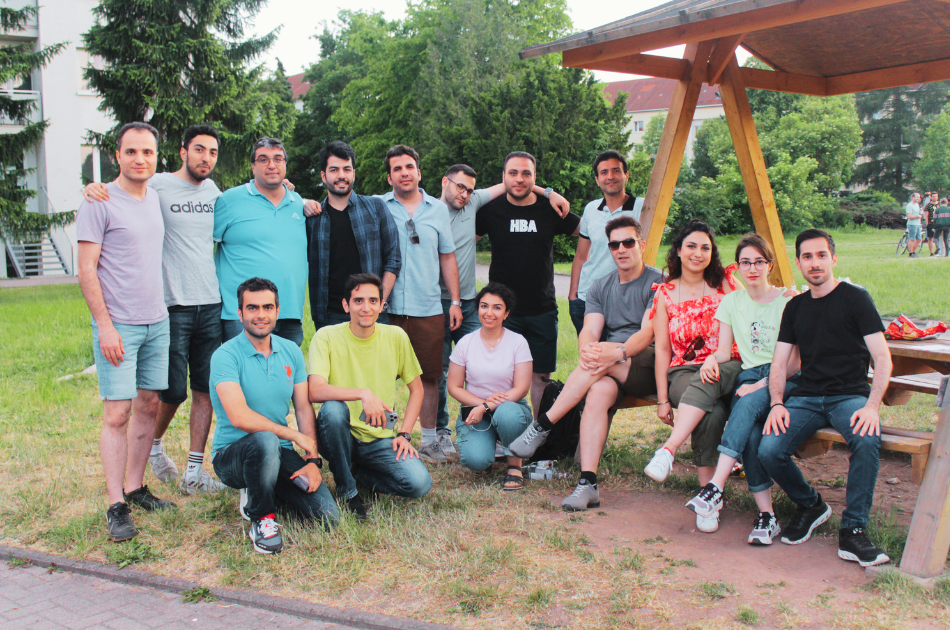 Kennenlern-Grillen (ErstiWoche 2023)
What better way to say "Welcome to Thuringia!" than with a proper Thuringian barbecue party? The Bi-Club together with the entire Bergfest e.V., ILSC e.V., and ISWI e.V. want to enjoy the last summer sun with you and introduce themselves.
Before the seminar groups are formed, you can get to know your classmates in Ilmenau and make some friends.
Join us for a delightful evening on Gustav-Kirchhoff-Platz, located between the Humboldt Building and the Newton Building. There will be music from HSF student radio, delicious Thuringian specialties from the barbecue, and refreshing drinks. Even those who prefer meatless grilling will have plenty of options to choose from. Let's have a wonderful and cozy time together!