Share your joy at Christmas!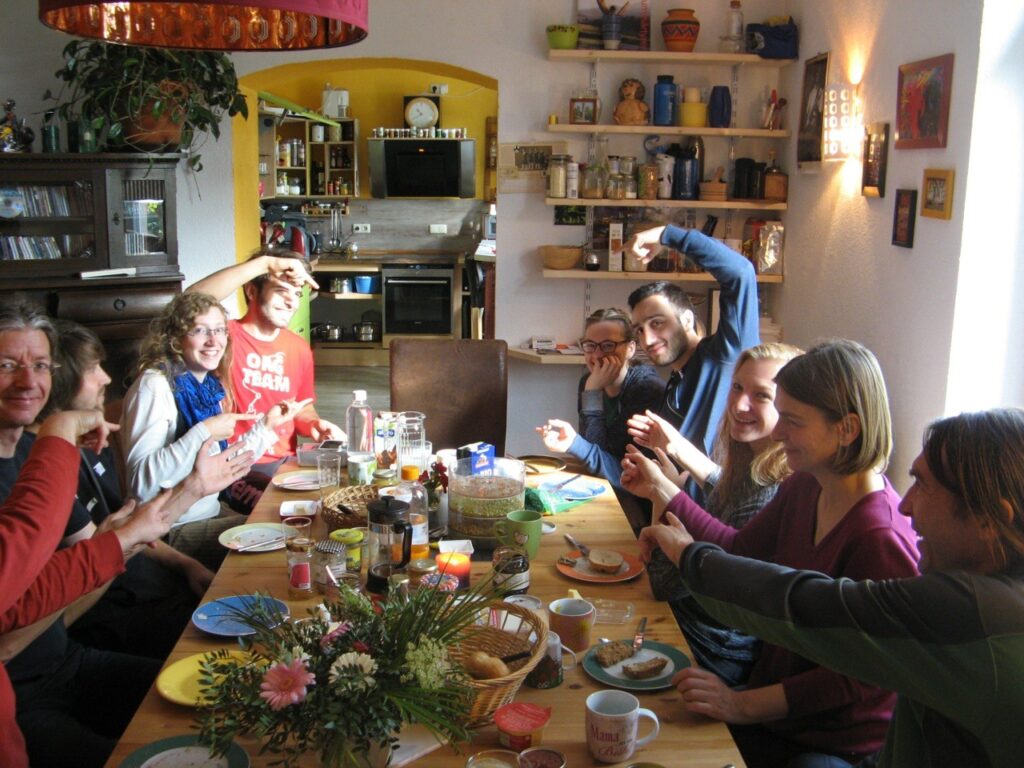 Concept
Many international students stay in Ilmenau for Christmas. That's why we plan together with Support network we4you at the TU Ilmenau a Christmas Exchange. We place international students with hosts (e.g. families, fellow students from Germany) who invite them to their Christmas party or one of the Christmas holidays. We also plan additionally Program for students at Christmas and about the turn of the year.
Christmas Exchange 2022
After the Corona break last year, we want to bring people together again for Christmas this year.
For Hosts
When you have the willingness one or more students for a day or longer during Christmas time to invite to your house, register here.
Even if you celebrate outside of Ilmenau, you are welcome to take part in the exchange – many students are also willing to come to you.
We will then put you in touch with the international students who have registered with us.
You can decide personally what you invite the international students to - whether for a coffee, a walk, to give presents or even with an overnight stay. Not only can you get to know people from other parts of the world, but you can also Christmas traditions exchange..
For International Students
Christmas Exchange
If you would like to take part in the Christmas exchange, register here.
We will then bring you together with the hosts who have registered with us. So you have the possibility to spend Christmas in company and
the hosts decide what they invite you to - whether for a coffee, a walk, for presents or even for an overnight stay. They will definitely be happy about a small gift from you.
Event program for Christmas and the New Year
If you would like to participate in the program of events,you can either directly when registering for the Christmas exchange register or you schreibt uns please an email to christmas@iswi.org. Together with the we4you tutors, we plan events such as game nights or joint cooking evenings in the period from 24.12. until 31.12. We can also respond to your ideas and wishes. Simply register!
For questions you can contact us at christmas@iswi.org or by phone 0159 0301 4909.