The Concept
Every year in the run-up to Christmas, we invite professors who students choose themselves in a cozy atmosphere reading fairy tales. Plus there is Glühwein, Tea and homemade ones cookies. We also collect donations for social projects.
Professors read Christmas fairy tales 2022
The event will take place this year on Tuesday December 13th from 19 o'clock in bc-Café .
We are happy that we are this year Prof. Schaaf (English), Prof. Kuske (Deutsch) und Prof. Geigenmüller (English) and listen to their favorite Christmas stories. So feel free to stop by and enjoy the stories and the cookies.
To collect donations this year for our Refugee Network here in Ilmenau.
More information you will find it here.
Donations can be transferred to jipi gUG with the following IBAN: DE96 8405 1010 1010 1623 88
A Streaming via iSTUFF and a recording under the are planned and will be via Instagram and Facebook advertised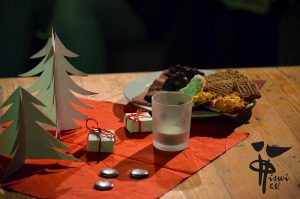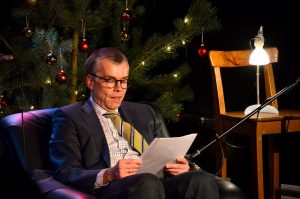 Cooperation partners